I'm excited to bring to you another crafty chic from down South.
Maureen Kirchdoerfer
is the owner of
Release Me Creations
in Ft. Worth, Texas. She makes warm-hearted and whimsical jewelry. Her story is one I believe you will find inspiring and fun. But first, check out her newest designs. Psst! There's a giveaway at the end, too!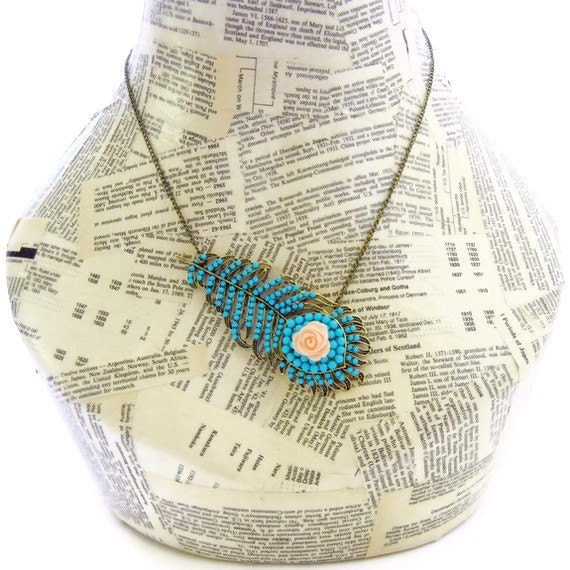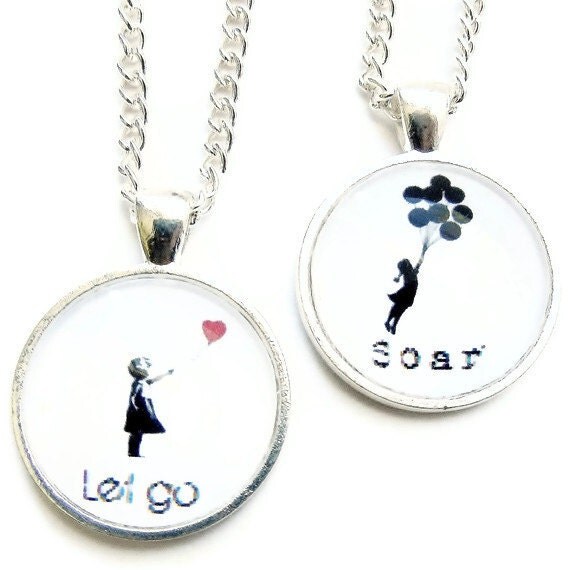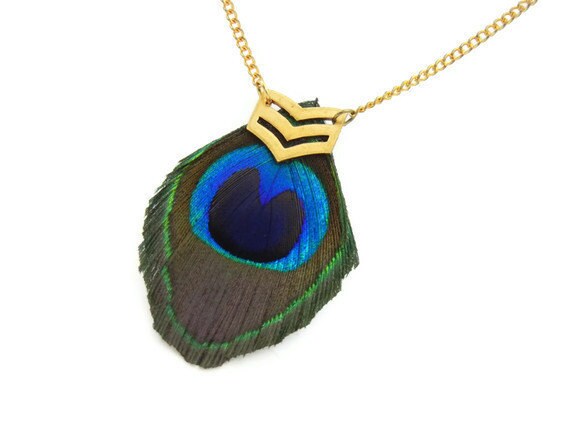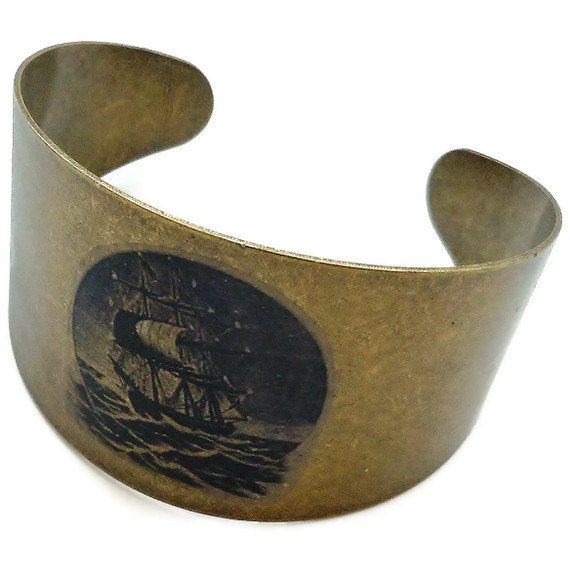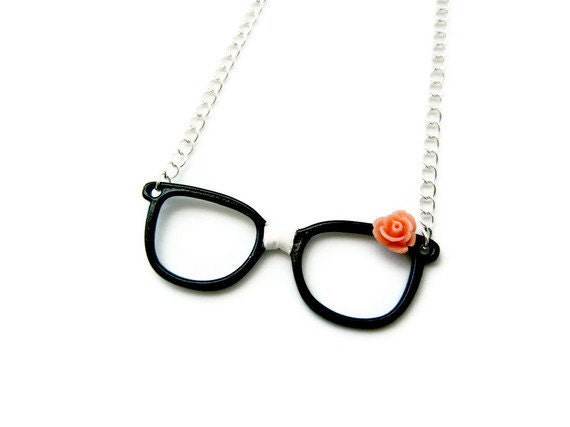 An interview:
Me:How did your adventure begin?
Maureen:Well, the beginning of Release Me Creations actually came about due to a very sad time in my life. I at home helping my Mom and Dad. My Dad had been diagnosed with Stage IV Cancer in April of 2009, which prompted me to fly back home to be with him as much as I could. During that time, I found that I had an incredible amount of down time while my Dad slept. One day I just had the urge to start making jewelry. I immediately discovered that it was exactly what I needed. It became my meditation, and a release; thus Release Me Creations began.
Me
Where do you make your handmade goods?
Maureen
I make my handmade jewelry in my studio, which is the spare bedroom upstairs. I had initially taken over the dining room, and by take over I mean covered every piece of furniture with my crafting wares. It looked like a bomb went off. I couldn't work like that, so I converted the spare bedroom upstairs into my new craft studio. We just made my own DIY Jeweler's bench, so yeah, I now basically live up there.
Me
A lot of makers love to listen to music while they work. Do you? And who is your favorite band?
Maureen Oh yes. I cannot work without music. My creativity just doesn't work without it. Recently I have been listening to Adele non-stop. Her voice is intoxicating. There's also a mixture of Ingrid Michaelson, Sia, Ray LaMontagne, Damien Rice, and Willie Nelson that gets played over and over. I used to listen to Willie Nelson with my Dad, so I always like to think that he's sitting there creating with me as we sing together. It makes me smile.
With regards to my favorite band, well that's easy, Pearl Jam. I ADORE Eddie Vedder. I don't usually create listening to them, but rather I enjoy driving down the road with the windows down, blaring it while I sing along. I get a lot of looks.
Me
Sometimes, us makers get in a creative slump. How to you pull yourself out of those?
Maureen Ick, I despise those terrible creatures called 'creative slumps.' They're quite nasty and always annoying. The best thing for me to do is step away from my studio for starters. Nothing will happen but frustration if I stay there and try to force it.
I don't always have a way that I necessarily get out of it. I basically just focus on the other things in my life that I enjoy, like my martial arts, or just playing with my puppies. Ideas come to me everywhere, so sometimes it just takes me to be out driving around for an idea to pop into my head and then it's right back to the studio creativity overflowing.
Me
Life as an artist is an adventure. If you could go on a trip, today, where would that be?
Maureen
Eep, that would be fantastic! I would be heading to South Africa. I want to go on a safari to see the incredible wildlife. I'd also love to see the people of the remote villages. They make some of the most incredible jewelry, and it would just be such an incredible experience. I'd also like to see the 'flying' Great White Sharks, and possibly get into a shark cage. Might as well make it a true adventure while I'm there, right?
Me
Do you have any advice to share about running your own craft business online?
Maureen FIRST: Take amazing pictures. That is the first thing the buyer is seeing. If they are crisp and professional looking, not only do buyers see the incredible detail of your work, but they are going to be attracted to it. Especially on venues like Etsy, you are competing with hundreds of thousands of other artists. You need your pictures to pop.
SECOND: Market your shop, and your pieces, but don't spam. Use Facebook, Twitter, and your blog to occasionally talk about something you've made, and once in awhile tweet about a new listing. Your Facebook Fan Page can generate huge amounts of traffic to your site, as well as interest. And the best thing, it's all free marketing! The more you are out there, the more people are going to see your items, the more sales you will get.
Me
What is your best advice about pricing your items?
Maureen Oh, that's a tough one. I know that I underpriced a lot of my pieces when I was first starting out. I thought that I'd just double what I thought it took to make the piece. But you need to factor into it how much time it took to make the item as that is valuable as well. Also, something I used to overlook was taking into consideration how much shipping was when I was getting my supplies. And are you factoring in packaging into your shipping, or listing price?
I use this formula from Etsy Success to do all of my pricing:
Cost Price (Labor + Materials Cost) x 2 = Your Wholesale Price

Wholesale Price x 2 = Retail Price

What inspires you to choose the colors and materials for a particular piece that you make?
I am always drawn to shades of blues, pinks, and purples, with some black thrown in there. I adore contrast, so I will sometimes use unexpected colors together such as purple and green, or blue and pink.
Me
If you could pick one word to best describe your shop...what would that be?
Me
I love fashion! But don't seem to have time to get "dolled" up everyday! My favorite go-to outfit is a pair of favorite bootcut jeans, a white or black v-neck tshirt, my favorite dark leather belt with big buckle, and some boots or Rainbow flip-flops. So, what is your favorite outfit to wear?
Maureen
My thrift store Abercrombie and Fitch jeans that have four holes in them with a black fitted t-shirt with a long necklace and some Old Navy flip flops. I call it cool comfort...others might refer to it as lazy.
Maureen designs are going to be given to celebrities at the Oscars and she wants to share one of her celebrity swag bag pieces with my readers! It is one of my favorites!
It's the Wanderlust Airplane Whimsical Silhouette necklace

.

I love the paper plane image and the quote is one of my favorites, too. Remember, my pallet sign with that quote?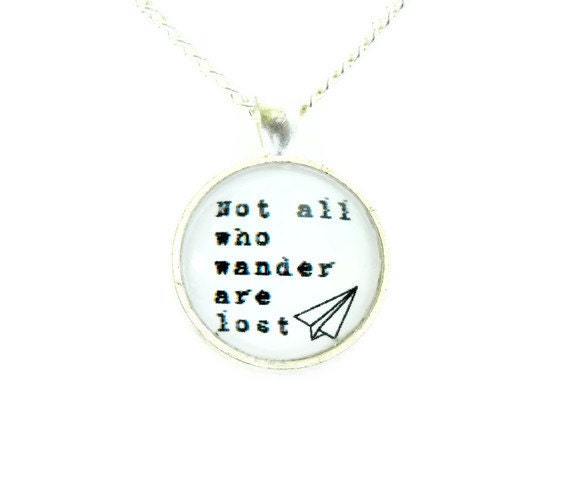 Remember,
Release Me Create
when you need that
perfect gift
for a friend, your sister, your mom, and even the man in you life.
To Enter To Win The Necklace, let Me Know In The Comments That You have Completed At least 1 Of These Opportunies To Win:
3. Visit Maureen's shop and let me know which design is your favorite in the comments.
5. Share this post on Twitter, Facebook, or your blog.
EACH ITEM, COMPLETED, IS A CHANCE TO WIN.
THE MORE YOU DO, THE MORE CHANCES YOU HAVE! :)
A random winner will be drawn and announced next Saturday.